The Intelligent Tools to Add Parcels:
1. Use Google extension to submit order
MyPoz Extensions Download Method:
Google search MyPoz Chrome Extensions or click http://bit.ly/一键添加包裹
Click "Add to Chrome"
System will pop out "It can: Read and change your data on a number of websites" notification, only need to click "Add Extensions" will do
Click the "extension icon" at the right corner, if you see the Mypoz logo means you have successfully download it
You can also choose to pin in at the right corner for fast searching
Operation method: Use Mypoz google extension to log in>>> Login to Taobao- purchased items>>> Add Parcels>>> Parcel details filled up automatically>>> Choose extra services (optional)>>> Submit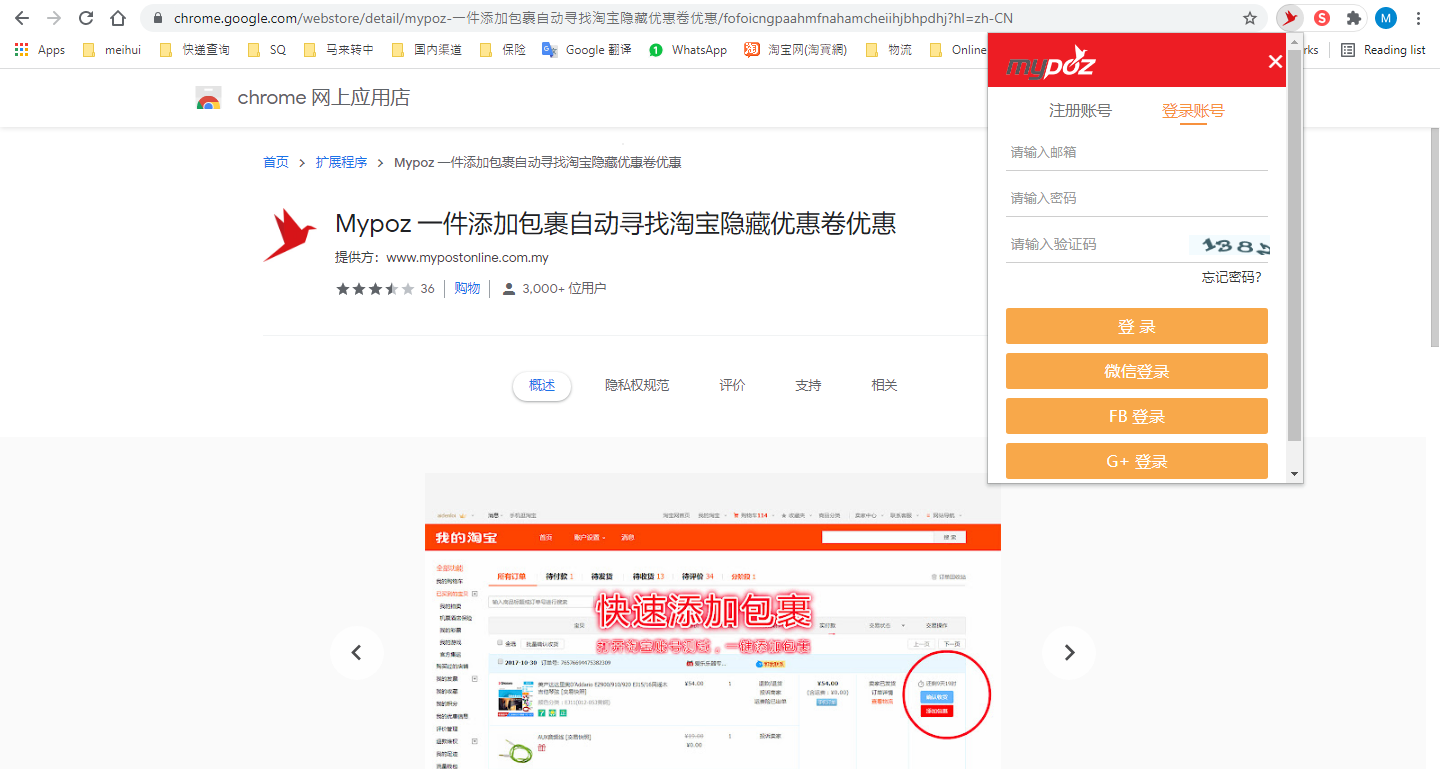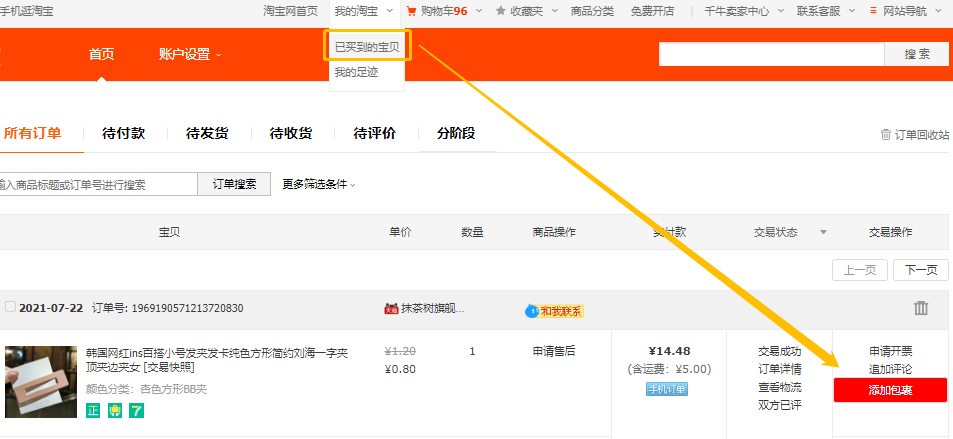 MyPoz google extension has a hidden function— Find the special voucher of Taobao

*If the item has special voucher, the extension can detect and appear "click for voucher" notification.

*Follow the instruction to MyPoz Pozback website and click the voucher will do!
2. Use APP to Add Parcels
Operation method: Open App "+New Parcel">>> e-commerce platform(合作的平台)>>> Login Taobao>>> Add parcel to ship>>> App will fill up the parcel details automatically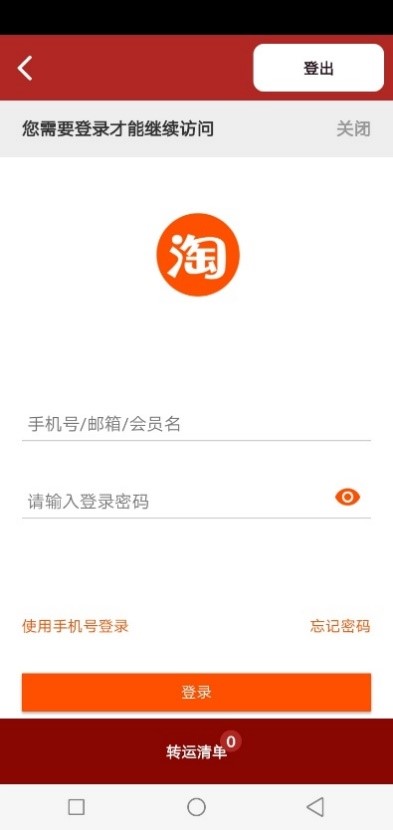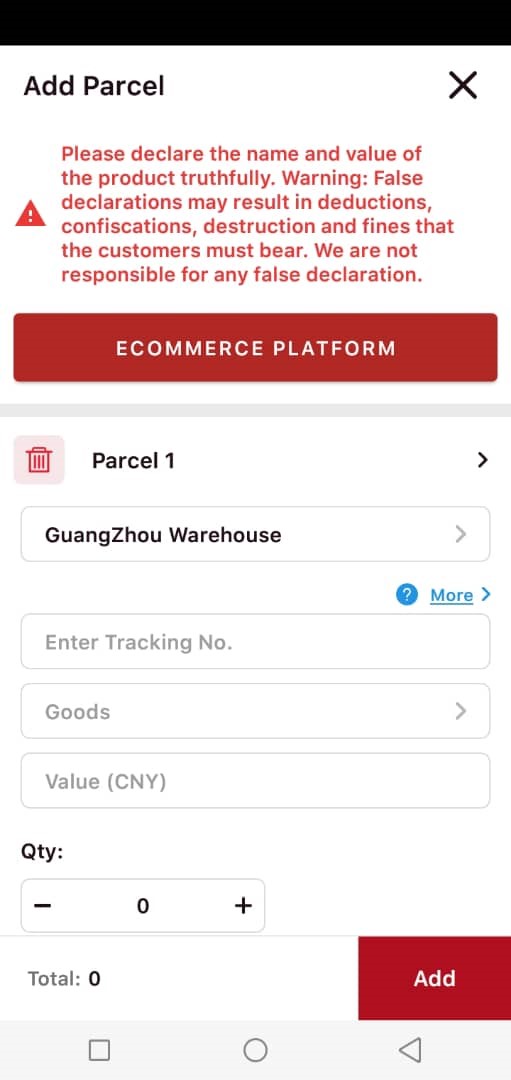 3. Use Mypoz WeChat to add parcel 
Method to bind Mypoz WeChat account: WeChat QR code scanner>>> Search Mypoz>>> Follow>>> Member Center>>> Fill up the login details>>> Bind your WeChat with Mypoz>>> Done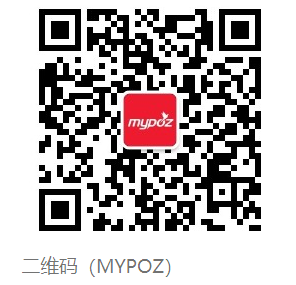 Operation method:Mine "我的">>> Member center "会员中心">>> Add parcel>>> Fill up the parcel details>>> Choose extra services (optional)>>> Submit